Customer Reviews
14 Apr 2021
Delaney S.

Canada
Supercrush NAILS IT again!!! One of the best headbands I have ever owned. The colour looks amazing with all hair colours (I went from blonde to brunette this year!), it fits snuggly, the knot is adjustable to make a tighter or looser fit, and it's just so darn cute! Highly recommend getting one in every colour - then buy one for your best friend and mom as well. Then maybe your neighbour...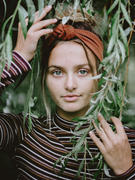 11 Feb 2021
Kerri B.

Canada
Today I became aware of the little Supercrush collection I have growing, so wanted to drop by and share some love. The superknot headband is so comfortable and a must have for early morning meetings these days! Love the scrunchies as well, they are very well made and look great! To top it off the Supercrush Team is fantastic (I wrote to them after submitting a Christmas purchase as I needed to adjust to local pickup instead of mail delivery and the interaction was quick and professional). Thank you!!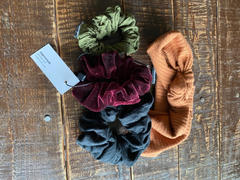 03 Dec 2020
Ashlyn B.

Canada
Love!
Fits so snug and the colour is perfect. Always my go to hair accessory to dress up or down.
05 Nov 2020
Charlotte

Canada
Absolutely love these headbands! I have a smaller head so headbands can be awkward on me sometimes, these are great! This one specifically is great for fall but any of the super knots you can't go wrong with! They come super fast too :) awesome company
03 Oct 2020
Brianna R.

Canada
Loving this piece!
Perfect accessory for fall and an easy way to add a lil something extra to an outfit